Tangkau-ICT richt zich vooral op de particulieren en klein zakelijke markt in de regio Utrecht/Woerden.
Wij houden ons bezig met advies en verkoop van computer/ICT-Diensten, Domotica (Home automation) en Beveiliging.
Computer / ICT
Onze specialisatie lag vooral bij Windows Home Server.
Echter is Microsoft per 2015 gestopt met het Windows Homeserver concept.
Voor onze klanten die nog steeds met Windows Homeserver willen blijven doorgaan, staan wij die nog steeds bij.
Echter updates vanuit Microsoft voor dit platform zijn niet meer beschikbaar.
Dit heeft ons genoodzaakt om naar een alternatief te zoeken.
Dit hebben we gevonden in de NAS toepassing en hebben hierin ook zelf weer diverse NAS producten ontwikkelt welke draaien op Freenas.
Tevens leveren we uiteraard ook standaard NAS producten zoals Netgear, OmniNas en Synology.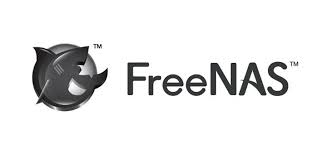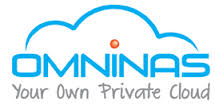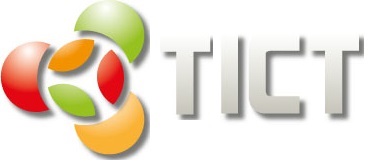 De NAS is voor ons geen vreemd iets, ook hiermee werken we al vanaf ons begin mee.
We kunnen met enige trots onze eigen ontwikkeling van de TICT-NASXXL noemen, dit is een NAS gebaseerd op een Silverstone SST-DS380B behuizing met ASRock C2705D4I moederboard met een geïntegreerde Intel processor en 32 Gb Ram.
Tevens bezit deze NAS een totale disk capaciteit van 4 x 1Tb en 4 x 4Tb wat neer komt op een totaal van 36Tb aan schijf ruimte.
Genoeg ruimte om een eigen cloud omgeving te hosten en behoorlijk wat video's, foto's en andere data op te slaan.
Domotica / Home automation
Sinds enige tijd kunt u bij ons ook terecht voor advies, levering, plaatsing en installatie van Domotica (Home automation), wij richten ons hierbij vooral op het z-wave protocol.
Dit omdat het één van de draadloze protocollen is en hierdoor is dit niet locatie gebonden, m.a.w. verkoopt u uw huis of gaat u verhuizen de Domotica kunt u gewoon meenemen en in uw nieuwe huis met minimale aanpassingen weer toepassen.
Doordat het draadloos is is het ook makkelijk toe te passen in bestaande bouw, er is geen breekwerk nodig om leidingen etc. aan te leggen.
Z-wave heeft ook als groot voordeel dat het een twee-weg protocol is, zie hiervoor verdere uitleg onder het Domotica tabblad.
Ook Domotica welke gebruik maakt van het Wifi-netwerk heeft voor ons geen geheimen.
Wij richten ons vooral op Fibaro en Homey(Nederlands product), U kunt natuurlijk ook voor andere merken bij ons terecht.
Door onze ervaring en kennis helpen we ook de Diy-hards met RaspberryPi en Arduino.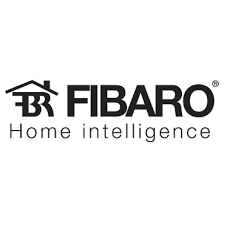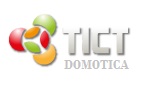 Uiteraard kunnen we ook advies geven over andere merken omdat functies en bediening door het Z-wave protocol gestandaardiseerd is.

Een veel gebruikte toepassing naast Domotica is ook Home Security/Beveiliging.
Voor dit onderdeel maken we vooral gebruik van software van iSpy en Xeoma.
Door gebruik te maken van IP-camera's, zijn deze ook goed te integreren in Domotica en het gebruiken van een NAS.
Voor dit onderdeel maken we gebruik van Foscam, en Dahua.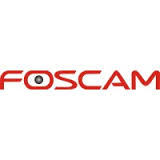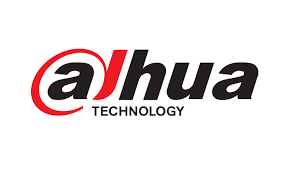 Wij voorzien u graag van goed advies om dit alles goed bij u thuis, winkel of kantoor werkende te krijgen.
Vooral nu men veel dingen niet alleen via bijvoorbeeld het Z-Wave protocol, maar vooral ook via Wifi wil benaderen, kunnen we niet meer uit met de door onze provider geleverde modem/router, zeker wat betreft beveiliging en bereikbaarheid/betrouwbaarheid. Om dit probleem op te lossen kunnen we een op maat advies geven door onze jaren lange ervaring.
Dus neem gerust contact met ons op voor een advies op maat.
Uiteraard kunt u voor elk onderdeel, producten vinden in onze webwinkel.
Hier vindt u diverse artikelen welke wij aanbevelen en goede ervaringen mee hebben. Mocht u toch een bepaald product geleverd willen hebben dan kunnen wij ook hiervoor eventueel zorg dragen.
Wilt u meer informatie, neemt u dan contact met ons op. 
U kunt telefonisch met ons contact opnemen of via één van onze formulieren.